SEARA Japanese craft vodka
SEARA is a Japanese craft vodka produced in Okinawa, Japan.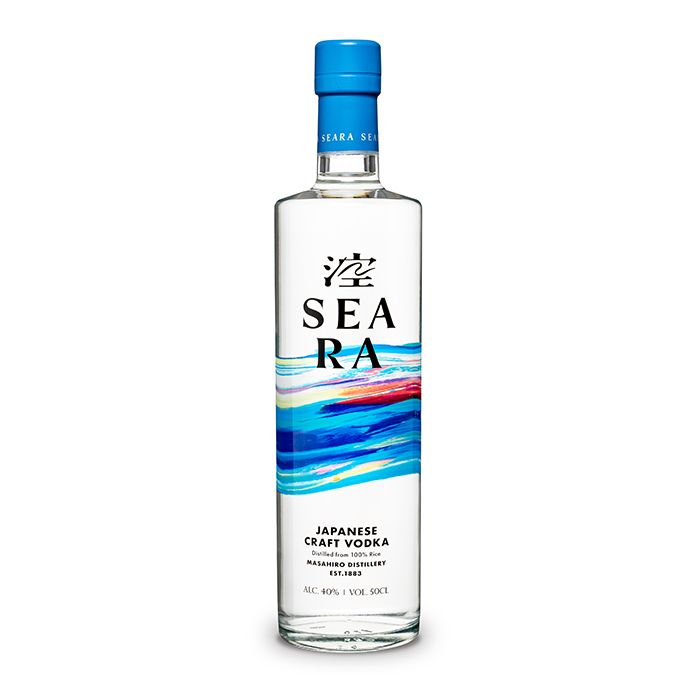 The name "SEARA" is a combination of the words "sea" in
English and "sky" in Japanese, "sora", representing the tropical
atmosphere of Okinawa. Blend of rice and wheat distillates, it has a
smooth, creamy and subtle sweet taste.
CHILL & FUN
The warm tropical climate.
The emerald green, crystal clear sea.
The lush evergreen forests that cover the islands.
The energetic power of the cheerful Okinawan people.

Product : Japanese craft vodka
Price : Lower than other Japanese craft vodka
Alcohol : 40 percent
Bottle : 700ml
Distiller : Masahiro Distillery
Production : Made in Okinawa
Dink format : Soda, YELLW FELLOWRicky, etc.
NOSE
Delicate sweetness and mellow aroma of rice, with a fresh scent of fruit and other essences brings just a hint of inspiration.
TASTE
Clean taste without bitterness, but mellow with a slight thickening that runs smoothly through the mouth and enhances the natural sweetness of the rice.
FINISH
Smooth finish with a pleasant, slightly sweet aftertaste from the birch filtration.